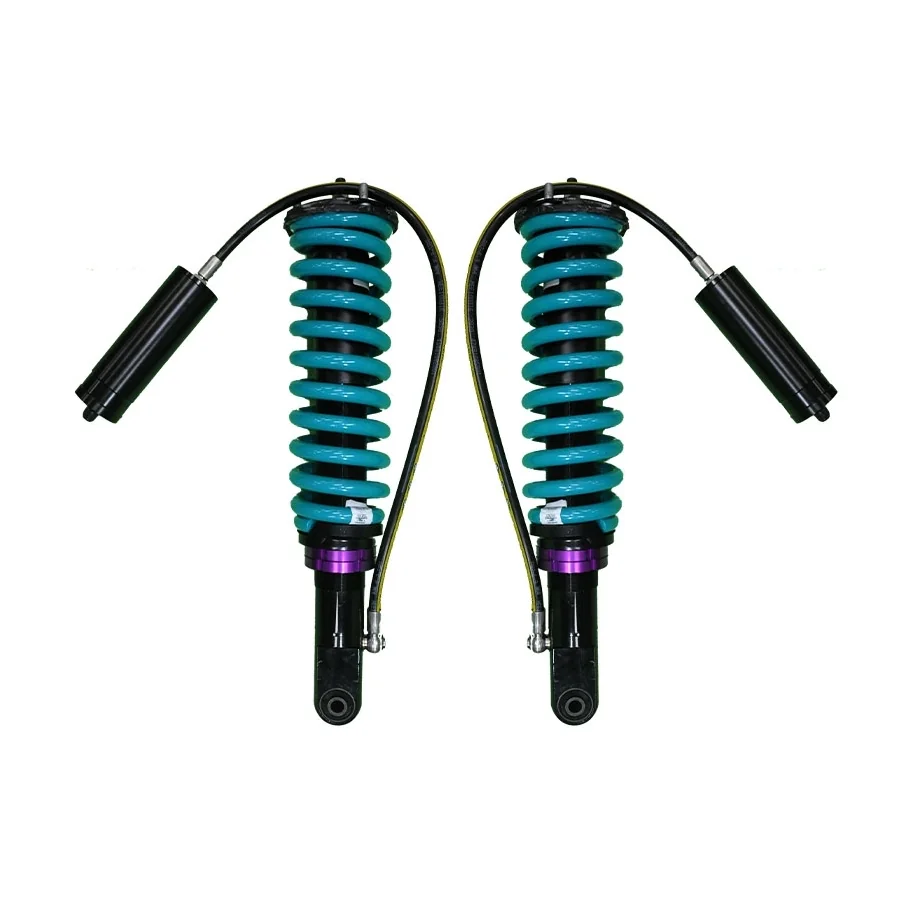 
Toyota Hilux N80 (2015 onwards) - Dobinsons Monotube Remote Reservoir nonadjustable (MRR) Front Lift - Preassembled Struts
---
The following parts are currently out of stock:
UCA59-203K - Forged Aluminium Upper Control Arms (Pair) Adjustable Camber Increased Castor With Ball Joint
UCA59-203K are due back in stock soon.
If you are still interested in ordering your kit with these parts please call to confirm the parts are back instock or check to see if we have an ETA on new stock.
---
Type: Hilux
Model: N80 Revo - KUN/GGN/GUN 125, KUN/GUN 126, GUN13
Year: 2015 onwards
Suspension Type: Coil Spring Front
Front Lift: 45mm
Detail: 4x4
Nonadjustable Remote Reservoir (MRR)
---
The kit contains:
2x Dobinsons Front Coil Springs 
2x MR59-50228 - Monotube Remote Reservoir nonadjustable Front Shock absorbers
Adjustable Spring Seat Height X = 226mm / 8.89"
Coil and Strut Assembly with new strut tops SC59-001 - Strut tops
Optional Upgrades:
1x RM59-004 - Shock Absorber Bracket - Remote Reservoir Positioning And Fitment
* MRR and MRA shocks come with a generic mounting Bracket.
1x UCA59-003K - Upper Control Arm - (Pair) Chrome-Moly Tubular 3º Castor Built In Rubber Bushes with Ball Joint
1x UCA59-203K - Upper Control Arm Forged Aluminium - (Pair) Adjustable Camber & Castor Rubber Bushes With Ball Joint
Calculate Shipping Cost
Shipping:
0
Postcode via
Delivery address is residential
---
Type: Hilux
Model: N80 Revo - KUN/GGN/GUN 125, KUN/GUN 126, GUN13
Year: 2015 onwards
Suspension Type: Coil Spring Front
Front Lift: 45mm
Detail: 4x4
Nonadjustable Remote Reservoir (MRR)
---
Monotube Remote Reservoir nonadjustable (MRR) shock absorbers
With serious 4x4 owners now pushing their vehicles through harder, harsher terrain with more accessories fitted to their 4x4's than ever before Dobinsons saw the need for a no compromise, performance engineered shock absorber that offers the ultimate in performance.
Over four years of research, development and testing was undertaken to produce Dobinsons Monotube Remote Reservoir shock absorbers. Dobinsons MRR Series introduces premium quality build design and features to achieve the ultimate in performance and durability.
50mm and 60mm extra large bores, combined with remote oil reservoirs, provide the perfect housing for an enormous oil capacity and surface area to resist shock fade and maintain vehicle handling.
Unlike some other brands, each Dobinsons shock absorber is designed specifically for the vehicle and application and is designed to perform best when matched with Dobinsons Coil Springs. In some cases multiple options are available to ensure the best possible ride, handling, comfort and performance is achieved for the complete suspension system.
Features and Specifications:
Massive 56mm & 66mm Outer Body
External Remote Oil Reservoir
3mm Heavy Duty Wall Thickness
Monster 50mm & 60mm Bore
Direct Bolt-on Design
Triple Lip Oil Seal
Fully Rebuildable Design
Vehicle Specific Valving
EDP Surface Protection
Natural Rubber Bushings
---
Important Notes for setting up your Vehicle Correctly:
When selecting Springs to suit your lift, please Select Springs only to suit Current "CONSTANT" Loads Front and Rear.
Towing Loads are not included in your Constant Load Calculations, as they are not "Constant" Loads.
Please do not put Occasional Loads into your "Constant" Load determinations.
Selecting a load rating that is too heavy for your setup will result in Poor Flex Off-Road, Compromised Suspension Travel & Rough Ride, and will cause damage to your new shock absorbers and other components by pushing them outside of their intended range.
Please Note:
All lift heights stated are estimated lift heights, due to the large number of variables in each different vehicles setup and accessories.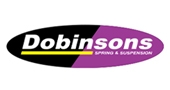 Data sheet
Make

Toyota

Model

Hilux N80

Year

2011 to 2020
2021 to Current Year

Brand

Dobinsons

Looking for

Front Lift

Kit Type

Dobinsons MRR
No customer reviews for the moment.